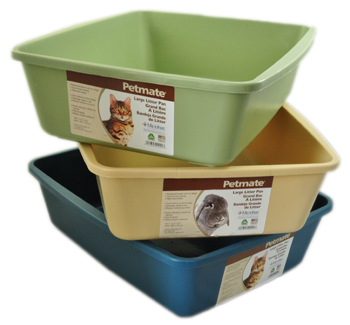 Click to view jumbo image

Click here to see additional pictures for this item.

Large Litter Pan
It is a large plastic litter pan...there's just not a lot more you can say about it than that. Wait...I guess there is more!

Colors will vary as they make new ones all the time. Size: 18.5 x 15.3 x 5.3 inches.

It has Microban antimicrobial made right in to the plastic to fight bacteria, mold, and mildew...that's cool!

They're made in the USA and are both recyclable AND made of recycled materials. Pretty amazing for just a litter pan.
This item is Made in the USA!

All items sold separately unless otherwise noted in description above.
Price: $6.99