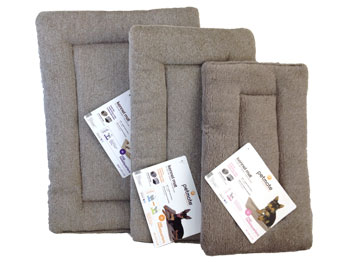 Click to view jumbo image

Click here to see additional pictures for this item.

Li'l Bunny Bed (medium)
A bed sized just for those little bunnies or guinea pigs. A super soft and plush 11 inch by 19 inch pet bed that fits perfectly underneath our Party Decks!

As with ANYTHING you put in with your pets...if they decide to destroy it, remove it immediately so they don't ingest it. Blankets, towels, beds, mats, whatever it is...keep an eye that they aren't ingesting the materials.
All items sold separately unless otherwise noted in description above.
Price: $7.18